Building a Classroom Community
Let's dive into the importance of building a classroom community.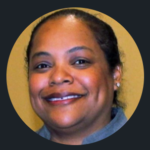 Karen
·
September 4, 2021
Deck and Additional Resources will be uploaded after the LIVE ZOOM 9/25 @ 12:00 pm ET!
About Instructor
Dr. Karen Andrade is a 19 year educator originally from Carolina, Puerto Rico, currently residing in Harrisburg, North Carolina. Dr. Andrade worked as a community college Professor and Adjunct Faculty in various four-year institutions, teaching courses in the discipline of Psychology and General Education.Six years ago she embarked in the adventure of teaching at the elementary level. Currently, she works as a Dual Language Immersion teacher. Dr. Andrade possesses a Bachelor's in Psychology (University of Puerto Rico-Rio Piedras), a Master's in Industrial/Organizational Psychology (Carlos Albizu University-San Juan Campus), and a Doctorate in Educational Leadership (University of Phoenix). For Dr.Andrade involvement in the community is important, she served as a volunteer in the ARMY community for 19 years in different roles and currently serves as a member of the Heritage,Arts,and Culture Committee in her town. Dr. Andrade has served as a speaker and facilitator in various events,most recently at the University of Arizona Global Campus Women's Conference, where she presented the topic: The Underrepresentation of Minority Women in Higher Education. Dr. Andrade strives to bring attention to the importance of minority professionals to be a driving force in their communities. She is passionate about representation, equity, and education; and equally passionate about self-care, family, her students, binge watching, sports, and the outdoors. Dr. Andrade is the very proud Mom of, Mikel a Junior in college and Kyla a Junior in high school.
1 Course
Login
Accessing this course requires a login, please enter your credentials below!